For our clients and their families at Bridge The Gap Speech Pathology we assume ability and recognise that each child comes with their own unique strengths and challenges that we need to support with an individualised therapy approach, utilising evidence based practice. At Bridge The Gap Speech Pathology we promote the importance of working as a team; with our client's family, teachers and health professionals, in order help them reach their true potential.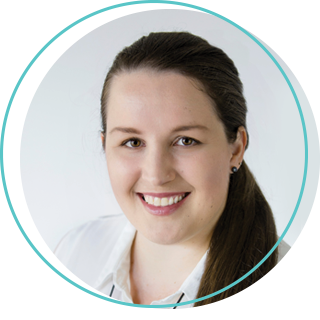 Renee Petherbridge
DIRECTOR
BAppSc (Speech Pathology), CPSP

Reneé Petherbridge is a fully accredited and experienced paediatric Speech and Language Pathologist working in Sydney's North Shore. Reneé graduated from the University of Sydney with her Bachelor of Applied Science, Speech Pathology degree and has been working with the disability community for over 15 years. Reneé initially began working as an Applied Behaviour Analysis Therapist at the Centre for Autism and Related Disorders (now The Learning Clinic) before moving into Speech Pathology private practice on Sydney's North Shore. Reneé has worked extensively with children aged 18 months to 18 years, providing assessment, diagnosis and therapy for children with a diverse range of learning difficulties and disabilities. Reneé has a passion for working with children with Autism Spectrum Disorders (ASD), Cerebral Palsy, Down Syndrome, Fragile X, Attention Deficit Hyperactivity Disorder (ADHD), Oppositional Defiant Disorder (ODD), Dyspraxia and chromosomal abnormalities. Reneé feels that every child and their family are unique with their own set of strengths and challenges, so they require an individualised approach to help bridge the gap. Reneé is passionate about assuming ability in order to help her clients reach their true potential.
Renee is also one of the founders of The SociABLE Group a service providing evidence-based social skills groups across Sydney and throughout NSW.
Reneé has extensive experience working as part of a multidisciplinary team; working with Developmental Paediatricians, Psychologists, Occupational Therapists, ABA therapists, behavioural consultants, audiologists, aides and teachers. Her experiences include managing a complex caseload, individual therapy, running parent support groups, facilitating social skills groups, working within homes and schools for specific purposes, telehealth (Skype) therapy and peer therapy. She also has many years' experience implementing behaviour management plans, programing and developing augmentative and alternative communication (AAC) systems for individuals and teaching and presenting at schools and conferences.
Reneé is a Certified Practising Member of Speech Pathology Australia and she continually updates her knowledge base through attendance at Professional Development workshops and events. Throughout her extensive career Reneé has completed certified training in the following therapy programs;
Applied Behaviour Analysis Therapy
Augmentative and Alternative Communication Systems; Picture Exchange Communication System (PECS), Pragmatic Organisation Dynamic Display (PODD), Language Acquisition through Motor Planning (LAMP), Proloquo2Go™
It Takes Two to Talk® and Target Word™ - The Hanen Program®
Autism and the SCERTS® Model
DIR®/Floortime® Model
The Wilbarger Deep Pressure and Proprioceptive Technique & Oral Tactile Technique
PROMPT; Prompts for Restructuring Oral Muscular Phonetic Targets
Assessment and Treatment Strategies for Child and Adolescent Anxiety - Cool Kids Program
Literacy Interventions; Spalding Method of Literacy Instruction, Lindamood Phoneme Sequencing® Program for Reading, Spelling, and Speech (LIPS®), Visualizing and Verbalizing® Program for Cognitive Developmental, Comprehension and Thinking, Seeing Stars® Program for Reading Fluency and Spelling (SI™), MultiLit® Reading Tutor Program
The Lidcombe Program for Stuttering
PEERS for Teenagers
LEGO-Based Therapy
Adding to this Reneé attends regular conferences, in-services, workshops and presentations relating to Fragile X, Autism Spectrum Disorders, Dyspraxia, Play and Development, Literacy Development, Anxiety and Depression, Executive Functioning, Auditory Processing Disorders, Sensory Processing Disorders as well as attending the Asia Pacific Autism Conferences and Speech Pathology National Conferences.
Reneé holds a current Working With Children's Check. She actively ensures her knowledge and skills are kept up to date with recent evidence and research to ensure she is providing the most effective and efficient therapy for her clients and their families.